Make Your Own Blueberry-Matcha Bubble Tea Pops! | Yep, They're Vegan Friendly too! [TryTheWorld]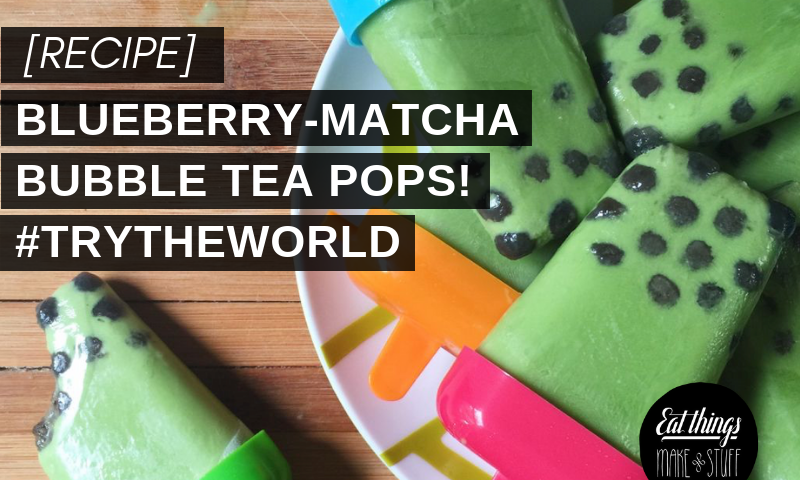 You guys know how I feel about Matcha powder by now… ALL THE FEELS. I mean we did a whole week dedicated to matcha a few months ago called MatchaMadness for crying out loud!!
So imagine my surprise when I received my latest Try The World box of goodies from Japan containing… you guessed it MATCHAAAA!!!! You probably didn't think I could come up with anything else to do with that glorious green stuff did you?
It's fine, keep your expectations low folks, because that makes it even more glorious when I crush them in a blaze of powdery green glory… MUAHAHA! BEHOLD!!!!
And so, without further adieu, BLUEBERRY MATCHA BUBBLE TEA POPSSSS!!!! (full recipe at the end of this post)
INGREDIENTS ASSEMBLE!!! I love the simplicity of this recipe. Matcha powder (in this case lovely sweetened blueberry matcha from myTry The World Japan box) coconut milk, black tapioca bubbles and honey! Boom!
I cooked the tapioca according to the instructions on the package. Mostly because I feel like deep down they're made from magic and physics and unicorn tears and I didn't want to mess anything up.
Next, whisky-wisk your matcha and hot water until everything is dissolved and combined and having a happy little matcha party in the glass. If you're plain concentrated matcha you're going to want to back off on the powder a little bit. It's strong stuff!
Then, into a shaker containing the coconut milk it goes, along with any honey you'd like to add. Listen to your tastebuds, those little guys know whats up!
Once you've shaken to your little hearts content, fill your molds about 1/4 of the way to add a little padding for the tapioca.
The amount of tapioca you add is totally up to you, I added a generous scoop. Just don't add too much or your little pops will fall to bits! THE HORROR!!! :O !!!!!
Top off each vessel of frozen deliciousness and pop these bad boys in the freezer.. And now we wait. Try not to stare at the freezer too hard…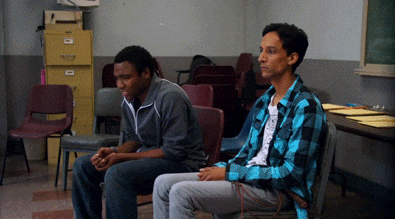 …… ಠ_ಠ……. Then finally. After checking dozens of times. THEY'RE READY.
And that thing happens where you take a bite before you remember that you have to take photos for your food blog. ಠ_ಠ
And your'e taking photos as fast as humanly possible because… MELTING!
… and all you want to do is EAT ALL OF THE ICEPOPS!!!
Thank you again for spending a little time with me in my nerdy little corner of the internet! I really hope you guys try this one out AND let me know what you think!
<3
@dayleeo